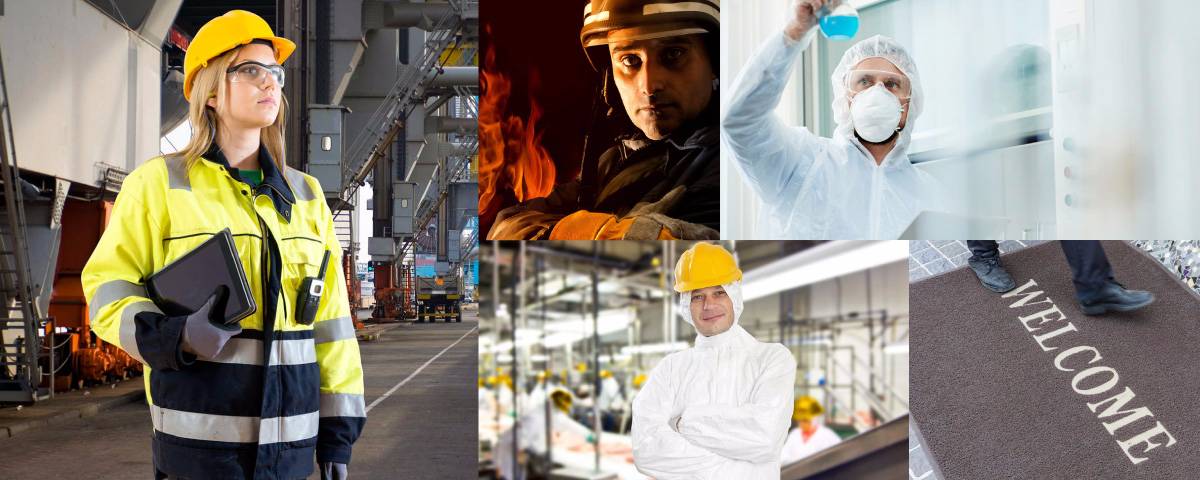 Industrial Uniform Rental
If you're considering industrial uniform rental for your employees, you're already thinking productively. Uniforms are more than just an extra marketing tool. They're more than a way of making workers feel that they are part of the organization. Workers in food processing, construction, manufacturing, chemical plants, firefighting, or other similar industries, need an industrial uniform rental service that will protect them against the dangers of the job.
Looking for the Right Industrial Uniform Rental Supplier
Finding this 'right supplier' is no easy feat. No two uniform rental companies are the same, so you can't just pick the first one you see. It takes more than opening the phone book or doing a quick search and making a call.
You could spend the time, money and other important company resources to ensure you hire the industrial uniform rental supplier that suits your staff. Or you could see who Uniform Rental matches you with.
Why Go Through Uniform Rental?
Uniform Rental is the quickest, easiest way for businesses to find the perfect industrial uniform supplier. A single visit to the website or a single call to the hotline is all it takes for them to find the best uniform suppliers in their area. At Uniform Rental, we pride ourselves on two things:
Handpicked Uniform Suppliers
These are jobs that could not afford – even for a day – to allow their staff to work in plainclothes. This is where Uniform Rental comes in. We have suppliers that can cater to your specific industry needs. After all, a food processing company won't have any use for uniforms made for chemical manufacturing companies.
Professional-Grade Uniforms
The uniforms we supply have been subjected to our very high standards on quality to ensure that only the best make our list and get referred to our clients. Moreover, they have been categorized according to the specific services they carry out and the industries they cater to so that we can more easily and more accurately provide our customers with what works best for them.
Contact Uniform Rental Today!
For all your industrial uniform supplier needs, get the best referral in town with Uniform Rental! Call us at 888-799-6349 or contact us here for more information.